Two Monash pianists have been selected to represent Victoria in one of Australia's top musical competitions. Mount Waverley's Jisook Noh and Oakleigh South's Jennifer Li will travel to Shepparton next month to vie for the Australian National Piano Award.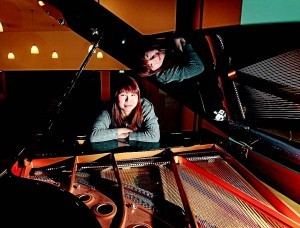 The competition carries a $20,000 first prize. For someone who has reached the highest levels of music competition in the country, it's hard to believe that Ms Noh once hated playing the piano.
When she came to Australia from South Korea in 2001, Ms Noh had already spent more than a decade learning the piano and had come to dread playing it.
But after enrolling at the Victorian College of the Arts secondary school, she started relearning the instrument and fell in love with it.
The 24 year old credits one teacher in particular, Anne Lewitzka, for inspiring her saying she helped her a great deal.
Music has now become an integral part of Ms Noh's life.
In 2009, she finished a bachelor of music at the University of Melbourne and last year she completed her master's degree. She has applied for the Ph D program at her university but at the moment is focusing on the
National Piano Award.
Each day, Ms Noh spends up to eight hours practising the piano, a regimen that has her playing competition repertoire and reading up its history and composition.
It helps that Ms Noh has also recently left her job as a piano teacher at Caulfield Grammar.
''I've got 24 hours a day so I just don't sleep as much as other people,'' she says. ''I spend more time on studying music now.''
Although the nerves sometimes get to her before she performs, they're not often there when it's time to play.
''As soon I walk on the stage and bow, I feel freer.''
When asked whether she thinks she can win, Ms Noh is modest. ''That's a really hard question. Everybody wants to win because that's why they entered. I want to win but I'm not sure if I can.''
After the competition she hopes to be accepted into the PhD program and continue studying. ''I'm hoping to teach at the University of Melbourne if I get a chance and go overseas to perform.''
BY DANIEL TRAN
As published in the Monash Weekly, August 20, 2012.