7.30 have been with us all day getting the colour, the people, the pianists and a behind the scenes look at this year's Australian National Piano Award. This arts story will go to air this Friday night. Stay tuned.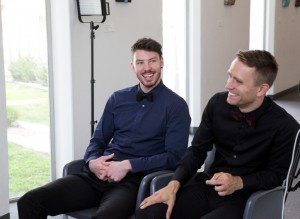 Adam Herd was interviewed fresh off the stage with fellow musician, Ben Austin - they're old friends and talked about what it feels like to go for gold. Both performed this afternoon and were still pumped up after two exceptional recitals.
Berta Brozgul gave us her insights and routines for preparing for this major event and how to keep mentally and physically fit.
Alex Raineri got up earlier than usual to have toast and coffee with his billet family (the Turnbulls) - we got to meet the gorgeous people who make the pianists as comfortable, welcome and treated like part of the family whilst they are in Shepparton. Lots of fun this morning and lots of colour - Alex you're a champion.