Darryl Coote shares what he does during the week of the Award, the music he enjoys and why it's such a reward to be working with the Board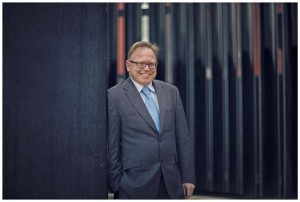 Darryl Coote, President – Australian National Piano Award
How long have you been in this role and associated with the ANPA?
I was elected President of the Board in October 2012, so this is my second Award as President. I've been associated however with ANPA and have been a member of the Board since ANPA's inception in 1992, when it was founded.
What do you enjoy about being President?
I like helping to make positive things happen. Our world has many challenges and the media tend to focus on negative sensationalism. ANPA is event celebrating youth, excellence and achievement, as well as the linking of cultures - so it's a pleasure to be involved with. The ANPA Board is a great group of people who work together industriously, yet very easily: there are no difficult egos to deal with and this is rare in organisations! What's so special about the week in Shepparton?
The performances are stunning! We hear a great variety of repertoire, traditional masterworks, alongside contemporary works, some even written for the performers. The performers, aged 21-35, are interesting and friendly - a positive example of youth. The local community pulls together to present a national arts event of high standing and it's good that an event of this kind happens can happen in a major regional centre too, not just in the capital cities. The generosity of the sponsors, all those who help and those who hosts the performers, is overwhelming. Spending a week here, away from everything in Melbourne, is relaxing and stimulating for me - it's a very enjoyable change. What are some highlights already – or past highlights during Award week?
Last night, at the end of Recitals 1, I heard Oliver She give a transfixing performance of Beethoven's 'Waldstein' Sonata Op. 53, one which moved and excited me. I've heard many performances of that work, but probably the best that I've heard live, was that given by Oliver last night. That's not to say that I haven't heard hearing a variety of great performances from the other competitors - they're all great performers, having been pre-selected already by the adjudicators, from CD audition recordings earlier in the year.
Do you get a chance to meet and talk to the pianists during the week?
Yes, as President, I try to speak with the performers at the opening ceremony, also when I meet them at the performances, including when I introduce their works immediately prior to their performances (I'm the announcer), as well as at the Friday night Gala Dinner and at the post-concert supper after the Saturday night Grand-Final concert.
What do you do to entertain the Judges?
Traditionally, the Board invites the judges to dinner on Sunday night, following the opening ceremony. Usually the Board has dinner with them one night during the week and we invite them as our guests to the Friday night Gala Dinner. In recent years, it's become a tradition of mine, to drive those judges needing to return to Melbourne on the day after ANPA concludes, to Nagambie, where we stop and have lunch at Chateau Tahbilk, near Nagambie. So we try to offer a pleasant amount of socialising, so that the judges feel their engagement at ANPA is friendly and comfortable, though of course prior to the end of the Award, none of the Board members have any discussions with the adjudicators in regard to the performances of any of the candidates - so we Board members don't know the outcome any earlier than the audience.
How do you find the judges?
The Artistic Director, Professor Max Cooke OAM, and I, as professional musicians, have a lot of contacts, so often we propose potential adjudicators to the Board. Sometimes other Board members make suggestions also. The Board takes care to appoint adjudicators who have not only international concert experience, but expertise in adjudication and education, interest in the development of young people, alongside integrity. Not every great performing artist makes a great adjudicator, so the Board considers quite carefully these factors. Sometimes it can be challenging to procure adjudicators with all these qualities (and who are not teaching any of the performers), who will be available for the duration of the Award.
List some of other jobs you do for the Board and the Award
As President, I confer regularly with other Board members, including especially the Secretary, Judy Longley and the Artistic Director, Max Cooke. Just like the role of a CEO in any company, as President of ANPA (an incorporated association) I prepare meeting agendas, proof-read minutes, I compile the Rules and Information Booklet, the FAQs document in regard to repertoire requirements, I proof-read the official printed programme, I make announcements at performance sessions. Where possible I represent the Board in any official meeting requiring ANPA's involvement, though sometimes I have to delegate that to some of the Shepparton-based Board members, as I live in Melbourne
Describe what it's like to be a full time pianist – a day in the life of . . . examples . . .
A lot of people think that we performers simply practise our instruments all day, turn up at a venue and play! These days especially, the reality for most successful performers, is that they do a lot of administration arranging their performances: planning programmes (this involves communications and meetings with other musicians as well as with venue organisers), arranging instrument transport, tuning, rehearsals, advertising, selling of tickets, programme notes. It's much more time-intensive (and unrewarded financially) than many would realise, though we do it because it's a passion! Many successful performing musicians supplement their performance income, with teaching or with other business activity. I feel lucky that the life of a musician is never boring, also that it's involved with a wide community of wonderful people. Do you keep in touch with the finalists after the Award?
Sometimes I and the other Board members receive communications from past winners, who acknowledge not only the value of the prize money, but also the challenge and experience which ANPA afforded them and it's very pleasing when that happens.
Who have been some of your favourites?
Clemens Leske (1994), Matthew Kam (2004) - now in Manchester UK, Amir Farid (2006) and Jocelyn Ho (2010) - currently in USA, with a secured tenure-track Professor position at UCLA and represented by Chronology Arts.
Can you list some music you have heard so far that really moved you? Any repertoire coming up this week that you can't wait to hear the interpretations?
As mentioned, for me, last night's performance of Beethoven's 'Waldstein' Sonata by Oliver She, was quite special. I'm looking forward also to hearing a couple of exciting performances of Fauré's Prelude, Chorale and Fugue and of Rachmaninoff's Variations on a Theme by Corelli. One point I'd like to make here is that, irrespective of who plays what and irrespective of who wins, all of the performers at ANPA are worth hearing - they're all compelling and experienced artists, as in order to appear at Shepparton, they've had to pass the pre-selection requirements of the audition CDs. So unlike in some competitions, all the performances in the earliest rounds of ANPA are worth hearing, not just the semi-finals and grand-finals.