Introducing Kathy Chow, she has her sights set on the music scene in London. We caught up with her recently and she told us a bit about herself.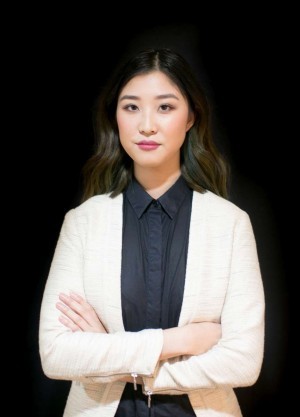 Questions & Answers – Profile

Name: Kathy Chow
Age: 22
When is your birthday? 8Th September 1993
Where were your born? Perth
Where do you live this year when in Australia: Williams Landing
Do you still study & where – when will you finish? Yes. September
Are you a full-time professional musician? Yes
What drew you to become a musician?
I was always surrounded but music as a child. My parents would often play classical music around the house and they took me to group piano lessons to see if I enjoyed it. Since a young age I have always been fascinated with music, and the visual performing arts. As a somewhat shy teenager who didn't always feel comfortable in social situations where vocal communicative skills were of utmost importance, I felt strangely at ease with performing music in front of a large audience. I began to treasure the connection I felt when I listened to, or played music, and it became my 'voice', my way of communicating with people I would have been too afraid to strike up a conversation with. Pursuing a career in music has always been a natural progression for me.
Do you sometimes perform in an ensemble? Yes
What is so special about the piano and its music?
What else can you play? Scrabble. I used to also play Cello back in high school!
Do you sing? Nope, I wish.
What are you hobbies and why are you passionate about them?
I enjoy spending time with my family and friends, and I love to travel to new and exciting places.
Do you do a lot of travel? Where have you been overseas etc?
Not a lot, but I have been to China, Thailand, Vietnam, the USA and most recently London. I would really like to explore more of Europe.
What are your goals over the next two years?After the Australian National Piano Award I will travel to London where I will commence and Artists Masters in Performance at the Guildhall School of Music & Drama. I am looking forward to experiencing the vibrant cultural and musical scene London had to offer. Being in a new and challenging environment inspired me greatly; and it reaffirmed my desire to continue to pursue my aspirations to become a professional musician. Having moved to Melbourne from Perth to pursue my music studies at the University of Melbourne, I am excited at the opportunity to replicate the rewarding learning experience that is moving out of my comfort zone to study in a more testing environment.
Who inspires you and why?
I am inspired by my teachers, friends, and family. They support me and give me confidence to be myself. I find inspiration in nature and my surrounding environment as well.
Which musician inspires you any why?
Whilst not my absolute favourite pianist, I am very inspired by Yuja Wang, being a young female pianist who is strong, and expresses herself not only through her playing, but is also unapologetic when it comes to her concert attire. I think it is empowering to see her become so successful despite harsh criticism about her appearance.
Which composer's music do you love and why?
Some of my favourite composers are Beethoven, Bach, Chopin, Brahms, and Rachmaninoff.
Do you play sports? No
Name 4 of your favourite things to do: Eat, Sleep in, attend concerts, travel (not necessarily in that order)
What's your idea of fashion/what do you prefer to wear?
My style changes all the time – but now that I have cycled through the bad and the not so bad, I have settled on wearing whatever is comfortable!
What car do you drive (give a description of it)? I never got around to driving because I used to live in the city, but not that I am in the suburbs I realise that I really need a car!!
How do you relax and unwind from rehearsing? Drink tea and watch some cat videos
How do you care for your back etc. (to stop injuries etc)? I don't but I probably should.
Do you love the movies? Yes.
List at least three bars / favourite spaces to hang out in Australia and why? Brother Babba Budan for coffee, Heart Attack & Vine, Workshop
What is your favourite alcoholic drink? G&T
Favourite meal / food / fruit and why? Italian is my favourite food. As for fruit nothing beats mangoes in summer!
Do you compose your own music? No, but it is something I would love to explore.
What do you hope to get out of this Australian National Piano Award? I think the experience will be wonderful because I will get the opportunity to perform recitals in a professional venue, and also meet some great people!
How long have you been rehearsing for this event? Since I found out I was selected!
How did you hear about the Australian National Piano Award? How would I not hear! Everywhere. My teacher, friends, Facebook.