Forest Lake's Oliver She is a finalist in the prestigious Australian National Piano Award.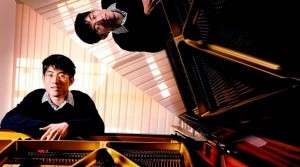 Twenty one-year-old She will perform as one of 12 finalists in the competition to be held in Shepparton, Victoria, from September 10-15.
A University of Queensland music graduate and 2010 ABC Symphony Australia Young Performer of the Year winner, She said he was looking forward to competing alongside some of the country's finest musicians.
''I will perform a Liszt sonata, Stravinsky, an Australian work by Carl Vine and a work by Beethoven.''
She, who practices for about five hours a day, said he had been competing in competitions to aid his ambition to study in the UK next year.
''This is quite a big competition so just to get in as one of the 12 finalists is a big achievement,'' he said.
She said his career ambition was to be a concert pianist or play as part of chamber ensembles.
As published in the South-West News/Springfield News, Wednesday, August 29, 2012