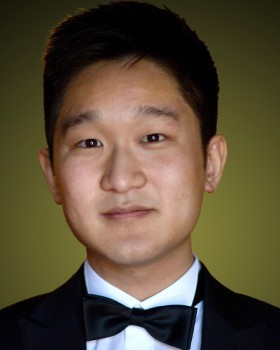 Raymond Shon
30 years old
Victoria
Raymond Shon is a Master of Music graduate from the Sibelius Academy (Helsinki, Finland), where he studied with Teppo Koivisto and Risto-Matti Marin. He completed his Bachelor of Music with Honours at the Melbourne Conservatorium of Music with Stephen McIntyre.
Outside of his piano studies, Raymond has studied conducting with the late John Hopkins and Olli Vartiainen, organ with Douglas Lawrence and Markku Hietaharju, as well as harpsichord with Elizabeth Anderson and Assi Karttunen. He has participated in masterclasses with Paavali Jumppanen, Olli Mustonen, Kirill Gerstein, Ewa Kupiec, Ralf Gothóni, Matti Raekallio, Roland Krüger, Antti Siirala, Eero Heinonen and Geoffrey Douglas Madge. 
Raymond has performed across Europe and Australia as a soloist and collaborative artist. He has performed as a lied pianist at the Melbourne International Festival of Lieder and Art Song, as chamber musician and founding member of Trio Chronometro, as an accompanist for the University of Melbourne and as an orchestral pianist for conductors Atso Almila and Sakari Oramo.
Raymond is interested in both older and newer music. In 2013 he was the organ scholar at Scots Church and an inaugural member of the Melbourne Conservatorium of Music's New Music Ensemble. In 2018 he curated the New Music Studio concert "A Boulez Manifesto: Tendencies in Recent Music 1953" and a sequel concert "Après Boulez: Minimalism and Spectralism" is planned for 2022.
Raymond is a supporter of new Australian composition, including works by composers Michael Kieran Harvey, Andrian Pertout, Brenton Broadstock and Bruce Crossman. 
As a devotee for the music of Ferruccio Busoni, Raymond gave the first Melbourne performances of the composer's Six Elegies piano cycle (2014) and the complete cycle of Six Sonatinas (2018). In 2016 he performed in a special curated concert at Helsinki's Musiikkitalo to commemorate Busoni's 150th jubilee year, which was recorded and broadcast by Finnish national radio YLE1. 
Currently, Raymond is researching the piano music of Busoni at Cardiff University under the supervision of Kenneth Hamilton. This research is part of his Doctor of Philosophy at the Melbourne Conservatorium of Music.